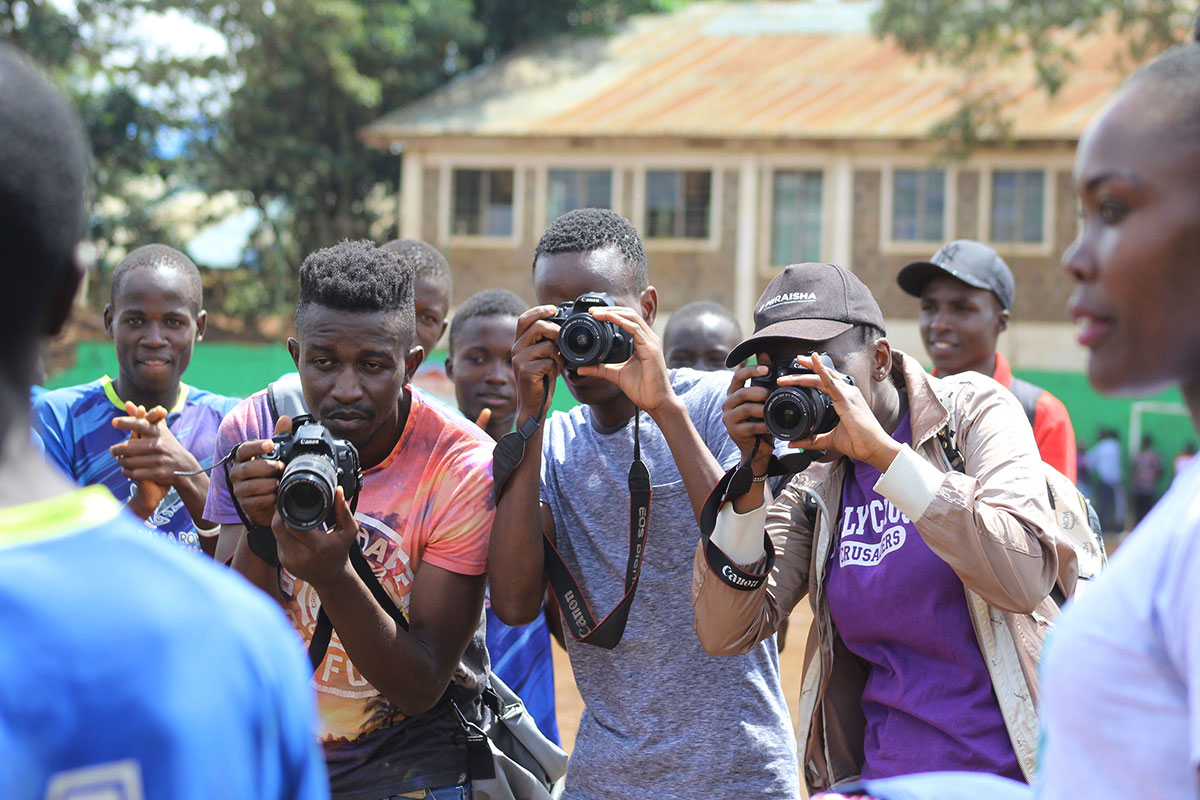 Photography and Film Program
The Photography and Filming Program known as Shootback was started in 1997 with an aim of training MYSA members in photography, film making skills and document stories about pressing issues in the community.
The project has enabled the young people to tell stories about their everyday lives using cameras and to share their experience in the slums with the rest of the world. Over the years, participants have also taken some great photos of MYSA activities and compiled an archive of the MYSA's work in the community.
The project published a Shootback book in 1999 made up of photographs that portray the lives of those living in the Mathare and neighbouring slums. In collaboration with UN Habitat, the project also published a second book called "Imaging in the MDGs" in which the young photographers commented on the UN Millennium Development Goals (MDGs) now known as Sustainable Development Goals (SDGs) through photos and captions.
In 2005, film-making was introduced and talented youth were trained in making films about their communities and documenting MYSA activities. Shootback members have participated in several local and international exhibitions and have made several video documentaries.