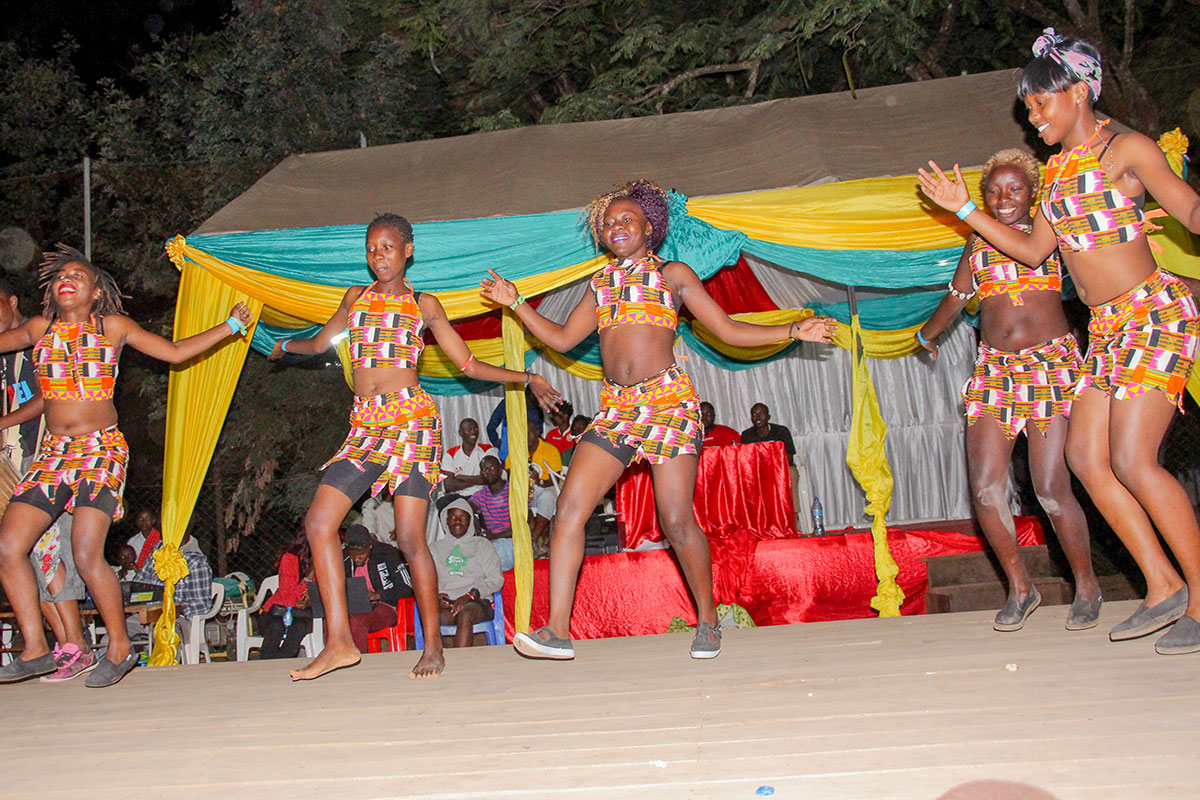 Edutainment Art Program
The MYSA Haba na Haba Project was introduced in 1998 as an offshoot of the HIV Prevention programme and uses Music, Dance, Theatre, Puppetry and Acrobatics to convey information to the community. The Haba na Haba Project is geared toward establishing well organised arts activities for the MYSA youths and community members while at the same time using Arts to educate young people and the community at large on Sexual Reproductive Health awareness and other social issues.
In the Community
Haba na Haba project holds a two hour Participatory Educative Theatre (PET) show in a public space in one of the zones. The aim is to raise awareness amongst people in the communities where we live about important social issues such as SRH issues, Alcohol and Substance Abuse, as well as Gender Equality. The PET shows are also used as an opportunity to educate communities about long held traditions from the area that might otherwise be forgotten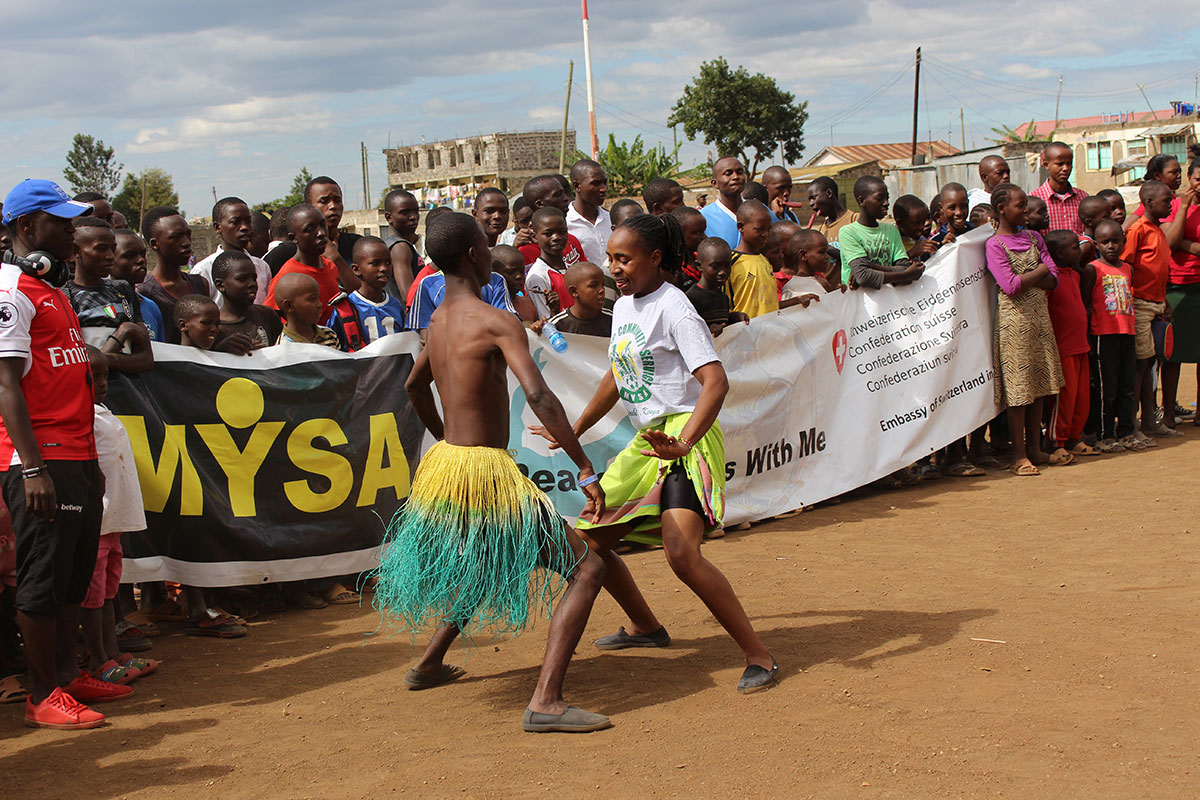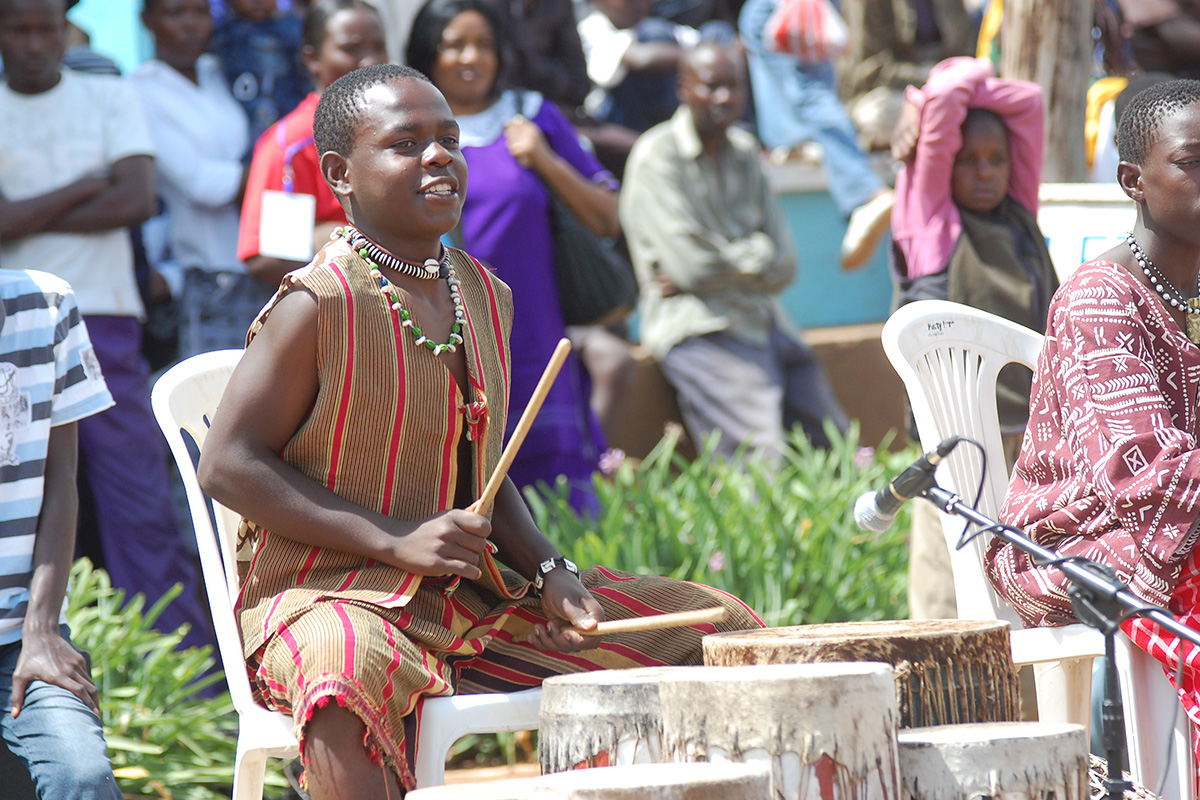 Watoto WanaSay Festival
This is an annual children's arts festival organized by our members. The event is organised by young people. A boy and a girl are selected from each of the 22 MYSA centres to be on the organising committee. This is a fantastic opportunity for the young people to learn invaluable leadership, teamwork and organisational skills. Some of these children go on to form Haba na Haba groups in their own areas of the slums.
Young people and their parents can come along and try out new musical instruments, singing and dancing. There are also exhibits to raise awareness about key social issues affecting our communities, during the last day of festival we host an open stage where invited artist come share the same stage with our festival participants.
Empowering Youth
Haba na Haba project also initiated and supports existing arts groups in seven of the neighbouring Mathare slum, with an aim of spreading to all the 22 MYSA centres. We conduct trainings in Performing Arts, Online Marketing, Leadership and Mentorship.They put on regular performances which are attended by their parents, friends and other people in the communities where they live.
Each year we organise performing arts workshops run by professional performers or instructors to inspire our talented members and teach them new skills. Four workshops are held each year covering music, dance, drama and puppetry, and acrobatics.
Haba na Haba program is a key component of fundraising for MYSA in Norway, for the MYSAs Venner i Norge. This annual exchange fundraising trip brings together 6 young artists from Kenya. The exchange provide a platform for our young artists to help in raising funds through performances, and at the same time have a rare opportunity to learn about the Norwegian cultures and traditions.